Powered by
Translate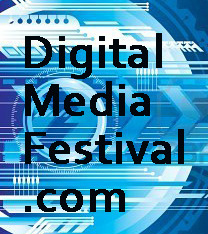 OFFICIAL FESTIVAL PHOTOGRAPHER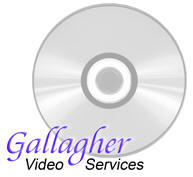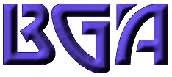 FEST # 2 in 2009

The Wine Festival

fun we have had yearly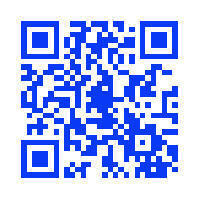 Digital Media Tour

<![if !vml]>

<![endif]>
paso digital

VIRTUAL

film and media festival

GO TO OUR FACEBOOK

LIKE US AND THAT IS

WHERE YOU CAN CHAT

AND CONNECT UP

WITH THE FESTIVAL

AND DIGITAL NEWS

"The Internet continues to grow

separate from the economies

downturn..."

Google CEO Eric Schmidt

Panel Discussion Topic

"Will Motion Pictures Ever Be A Art Form?"

More Panel Discussions added monthly to the site...
Wine Festival Fun PAST & FUTURE

Thanks to all the vineyards that have supported Paso Festival

over the years, and you can visit their sites at the links below...
WRECKING CREW

We want to pay tribute to this

great documentary that is seeing

recent success and wide acceptance

and the point being that we selected

this movie as a winner in 2008...

HARD WORK FOR YEARS

AND NOW IT IS MOVING

INTO THE MARKET PLACE

DOCUMENTARY

THE OVERNIGHTERS

Director Jesse Moss

Humanitarian Video 2013

Girl Rising

From Academy Award-nominated director

Richard E. Robbins and Vulcan Productions.

About the power of education to change a

girl--and the world.

MUSIC VIDEO 2014

HAPPY

WALK OFF THE EARTH

This group has a number of

Official Selections from this

festival for past 4 years

2014 MUSIC DOCUMENTARY

STEVE WHITE:

PAINTING THE WORLD

WITH MUSIC

NATIVE AMERICAN FILM

2014

MAINA

SHORT FILM

HUMANITY AWARD

SHIFT - A Woman's

Journey of beauty

and hope

Robert Chino

twitter @robertlchino
INTERNATIONAL

DOCUMENTARY

LOS ANGELES

DamianJohnHarper.com

| | | |
| --- | --- | --- |
| Max Gail | Ramblin' Jack Elliott, Johnny Rivers and Jack Tempchin | Kyle Eastwood |

Ken Kragen

co-creator and producer

We Are The World and

Hands Across America,

managed Kenny Rogers

and Lionel Richie and others

Ken Kragen, creator of We Are The World, talks with Paso Robles High School

about the Digital Age and Following your dreams. Said that in regards to working

on We Are the World and Hands Across American he said, "They were inpossible

enough to be possible. (Ken used to live in Paso Robles, and what a great honor

to have him return to Paso with his wife and stay a few days with us here...
THE STATE AND FATE OF CHILDREN FILMS AND FORUMS

Festival Producer, Benford Standley, is deeply dedicated to shedding light in the darkness of the millions

of homeless, runaway and missing children, the abused, the autistic, and all children and youth falling between the cracks in our society, and sadly, in historic numbers, here in the United States of America...SEE THE PAST 4 YEARS OF THESE SPECIAL DAYS OF THE FESTIVAL...

THE STATE AND FATE OF CHILDREN FILMS AND FORUMS
Cass Warner, granddaughter of

Harry Warner shows her movie

SIX YEARS OF DIGITAL

Renaissance Media Award was given to

local vintner and actor Gary Conway
THE PASO DIGITAL FILM FESTIVAL WILL BE EVOLVING TO
BECOME A CUTTING EDGE PORTAL FOR CONTENT
PRODUCERS, PHOTOGRAPHERS,